Identification & Recruitment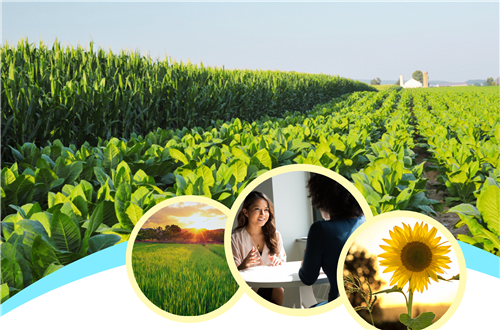 ID&R Overview
The Oregon Migrant Education Service Center (OMESC) provides statewide training and technical assistance to Migrant Education Program (MEP) recruiters in Oregon. Recruiters are hired by their MEP region in which they serve. Newly hired recruiters must be trained and certified by the OMESC before they can recruit and complete a Certificate of Eligibility (COE). The recruiter's training plan includes a full day training on Child Eligibility, MEP Non-Regulatory Guidance (NRG), completion of the Certificate of Eligibility (COE), interviewing techniques, pre-post assessments, and field experience with a mentor.
Quality Control
Title I-C Migrant Education Program requires states to comply with implementing an Identification & Recruitment quality control process to enforce Federal Regulation CFR 200.81. The Oregon Department of Education has contracted with the OMESC to carry out these requirements.
Some of the quality control processes include, but are not limited to, the following:
Reviewing and examining all COEs in the state for accuracy and eligibility
Conducting re-interview to validate eligibility determination
Providing continuous training/education to MEP staff on the latest rulings
Providing interviewing techniques
Planning ID&R and outreach strategies
Meet the ID&R Team
Sandra Gibson
Lead ID&R Specialist
sandra.gibson@wesd.org
Office: 503.540.4468
Cell: 503.510.8098
Erica Anguiano
ID&R Specialist
erica.anguiano@wesd.org
Office: 503.385.4710
Cell: 503.551.2905
Michelle Lara
ID&R Re-Interviewer
michelle.lara@wesd.org
Office: 503.540. 4447
Cell: 971-208-4385
ID&R Training for New Recruiters - In Person
Trainings for new MEP recruiters occur on the
first Wednesday of every month from 8:30 a.m. – 3:00 p.m.
Please register in advance to receive your training materials!
ID&R Webinar
All MEP staff are invited to join the ID&R Team for the latest updates in this monthly webinar.
third Thursday every month
10:00 am - 11:30 am - Pacific Time
11:00 am - 12:30 pm - Mountain Time
Time will change in 2024
Zoom Link
Service Request for OMESC
Request for virtual or on-site ID&R support/training
1:1 or regional team Coaching Sessions/Technical Assistance: phone, videoconferencing and on-site by pre-arrangement and your director's approval.
Taking place in Region 16 and 28.